All posts tagged blogging
Posted by Barb on 05/11/2018
https://creativebarbwire.wordpress.com/2018/11/05/happiness-is-465/
And with my fall and everything else, I missed Da Blogoversary! Nine years of blogging and I didn't even celebrate! How many bloggers are still out there? Not many from my original blogroll… Maybe they moved to social media (where I don't go, except Facebook). Maybe they stopped writing. Who knows…
Me? Still here, of course. Still blogging until I have something to say. I'm thinking of moving the Newsletter to Patreon (it would be a free  post, the paid one would be of other things), so if you're really interested, you'd still get an email with the publishing news and possibly a free short every now and then, and I'd dump all those imported subscribers who don't even open the emails…
Still pondering about that. How to split the tiers, what to give away for that money. I'll probably do like Joleene, only 2 cheap tiers, but I still need to think about it. I know, why follow me on Patreon when I post for free here? 😉 But I hope to be able to bring interesting tidbits for readers… the ones I don't know by first name, I mean. *waves at Tori and Joleene*
I keep getting new followers here, but I have no idea why you like my ramblings. Are you readers? Writers? Passers-by? I'd put in the usual poll, but I know you won't bother answering. So here's to another 10 years of blogging and have a great weekend! 🙂
Posted by Barb on 12/10/2018
https://creativebarbwire.wordpress.com/2018/10/12/random-friday-327/
Happiness is… the online blogging community – except all those names are gone from my blogroll. I wonder if they're still blogging, LOL! 😀 Aren't they saying blogging is  dead? 😉
Posted by Barb on 09/07/2018
https://creativebarbwire.wordpress.com/2018/07/09/happiness-is-448/
Happy Blogoversary!
Here's to another eight years! I have definitely changed since those first posts back in 2009… and the world has changed with me, LOL!
Followers came and went and I salute you all who stuck with me. Thank you! Even if you just lurk and/or like the posts without commenting – at least I know I'm not writing to an audience of one (me)! Well, two, me and Tori, LOL!
A very special thanks to Shafali, Joleene and Tori who are the most active commenters to this day, especially Tori. Thank you for being there, especially Shafali and Joleene who seem to have been there forever (or at least from the beginning)! 🙂
And for those of you who are new and may have never tried any of my books, here's the chance to win one. In the comments of this post and this post only leave your preferred ebook format, and if you have a title or a genre that you prefer, add that one too. The full list is here.
One lucky winner will get the ebook of their choice! 🙂 Feel free to share the post, but remember, only comments on this post (not on Facebook, not on Goodreads) will be entered…
Thank you and have a great Sunday! 🙂
Posted by Barb on 01/10/2017
https://creativebarbwire.wordpress.com/2017/10/01/sunday-surprise-191/
#MYFIRSTPOSTREVISITED
A tag started by a blogger/writer called Sarah Brentyn, asking us to revisit our first ever blog posts! ❤
Here we come to the rules:
Obvious rules:
No cheating. (It must be your first post. Not your second post, not one you love…first post only.)
Link back to the person who tagged you (thank them if you feel like it or, if not, curse them with a plague of ladybugs).
Other rules:
Cut and paste your old post into a new post or reblog your own bad self. (Either way is fine but NO editing.)
Put the hashtag #MyFirstPostRevisited in your title.
Tag…um…tentwotwelve five (5) other bloggers to take up this challenge.
Notify your tags in the comment section of their blog (don't just hope they notice a pingback somewhere in their spam).
Feel free to cut and paste the badge to use in your post.
Include "the rules" in your post.
I was tagged by Joleene Naylor and I won't tag you unless you want to continue the game – just copy/paste the above on your blog and keep going.
All posts for the month September, 2009
With the years I've become quite fond of my first name (in my childhood I wanted to be called Isabella or Elisabetta, princesses' names), so I'll stick to it because it means…
I'll leave you with this short poem I wrote in a recent writers workshop (Women On Tour Andalusia 31 August 2009):
Barbara
it means barbarian woman
it is the number 5
it is a mountain lake
it is daydreaming and drawing
it is the memory of Sara
the first true friend
my name is Barbara
it means stranger
in a strange land.
__________________________________
And that's why I consider my blog started on October 1st and that's the blogoversary date! 😉 But then, you wanted it, you got it…
Have a great Sunday! 🙂
Posted by Barb on 12/03/2017
https://creativebarbwire.wordpress.com/2017/03/12/sunday-surprise-164/
Catching up on blog posts, here's Define Yourself. I define myself writer-publisher. And I feel just like Kris:
I think the first step toward figuring out how to run your writing business in 2016 is the first step most non-writing businesses take in the so-called real world.

Define your business.

Label your job in that business.

My business is publishing. My job is writer. Everything else pales in comparison to my job.

But I have had to learn, over the years, to balance that publishing impulse with the writing impulse.

Sometimes the publishing takes over, and that stresses me.
I did nearly no writing in October, because I finished a story almost a week before my vacation and then I traveled, so spent three full weeks without writing. I missed it. I still have problems starting a story (I had a "false beginning" on the latest, threw away all 1000 words and started from scratch), but once I've started, I get quickly to the end.
And I have a list of stories to write before December, when I'll have to write for next year's Anthology Workshop, so I better get my shit together and write, right? I fully understand the importance of fiction to entertain and distract from this ugly real world…
Now today is the day that Kaylyn the Sister-in-Darkness goes live! And you already have the paperback available, if you'd rather read on dead tree… Go grab it before I raise the price to 6.99$… after the discount weekend that will see Rajveer the Vampire at 99cents… in the English-speaking markets! I might lower the price on the Indian stores as well… Amazon and Kobo! Apple apparently still can't sell in India, so no bother there…
Here's the promo image for the upcoming sale (that includes Rajveer the Vampire):
Still catching up on what happened in the blogosphere in the past month – here's a writer who thinks very much like me! I could have written this post, if not the book! 😉 And another on historical fiction, which might prompt me to write such a post on historical fantasy when I feel so inclined… alhtough any choice can be controversial when history is involved, but whatever!
Like I said on Dan Alatorre's blog, I blog because I enjoy it. I don't know how to post images into comments, so I'll add here my stats. As you can see the best year for this blog was 2013, for some mysterious reason. For sales, it was actually 2014 when I translated my SFF back into Italian and made a few sales on Amazon.it.
I no longer worry about stats (although I had the happy surprise of seeing that someone "discovered" me on Apple this month and my Kobo sales are increasing after the promos) and just keep writing… and doing online workshops! The latest has just started and hopefully my writing will improve some more – which means I don't really feel like pushing the older titles anymore! 😉
I guess it's all about the creative drive: art/comics/whatever – in this case writing. And if you want to improve your graphic design skills, you might want to try Canva, like David Gaughran suggests. I might stick to my old Photoshop for now! 😉
If you'd like to participate in the next Ink Slinger's anthology, it's about this Old Man I've never heard of (I only know the Old Man of the Mountain who was head of the Assassins in the 12th century, haha)… I shall pass this year, since I don't have time to explore the 20th century legends… and if he looks like in the photo, he doesn't make a good-looking vampire, so I'll spare him to be turned by one of mine! 😉
Oh, and if you want a bunch of books on writing and save you the expense of more expensive online or offline workshops, there's another NaNoBundle at storybundle… go get it before it's gone… I still have to go through some of the old ones… 😉 There's also Chuck Wendig's bundle if you want.
Onward and keep learning! Have a great week and happy reading! 😀
Posted by Barb on 02/11/2016
https://creativebarbwire.wordpress.com/2016/11/02/writer-wednesday-238/
Posted by Barb on 21/03/2016
https://creativebarbwire.wordpress.com/2016/03/21/happiness-is-330/
Happy New Year!
This is today's Random Friday post (I couldn't be more random than this, LOL!)
The WordPress.com stats helper monkeys prepared a 2015 annual report for this blog.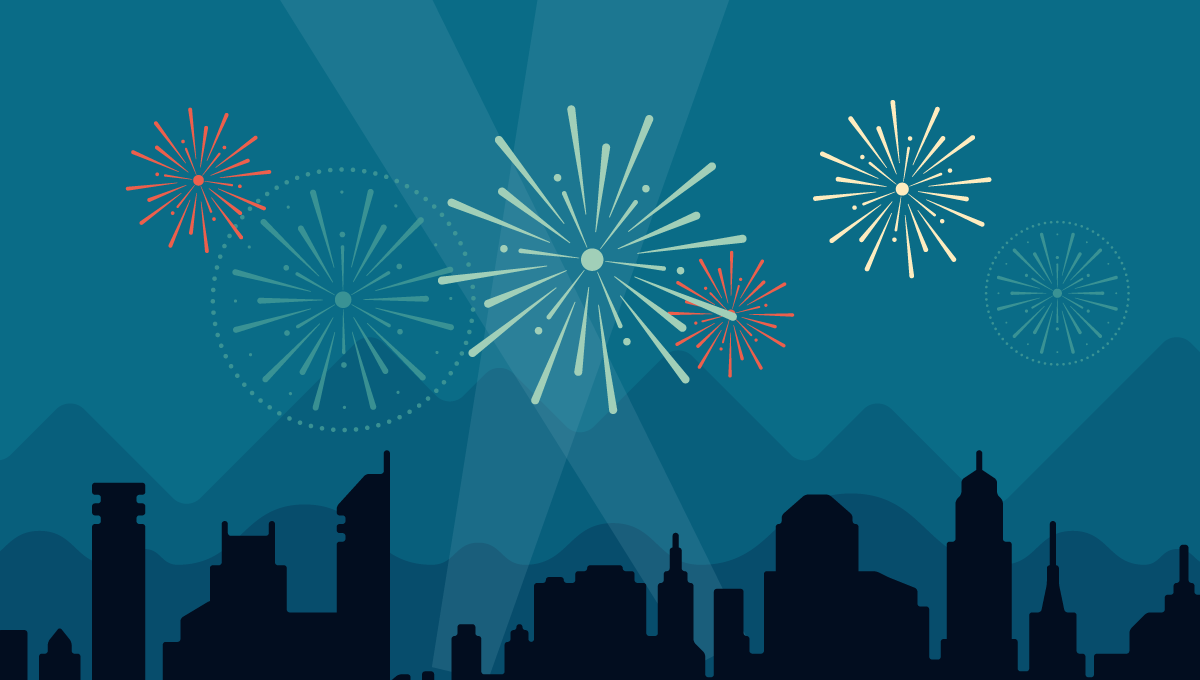 Here's an excerpt:
A New York City subway train holds 1,200 people. This blog was viewed about 3,800 times in 2015. If it were a NYC subway train, it would take about 3 trips to carry that many people.

There were 231 pictures uploaded, taking up a total of 119 MB. That's about 4 pictures per week.

The busiest day of the year was June 7th with 79 views. The most popular post that day was Sunday Surprise.
I shall not share the rest, since it shows also things I don't want to make public.
Excerpt of last year's review:
A New York City subway train holds 1,200 people. This blog was viewed about 6,200 times in 2014. If it were a NYC subway train, it would take about 5 trips to carry that many people.

There were 165 pictures uploaded, taking up a total of 103 MB. That's about 3 pictures per week.

The busiest day of the year was September 28th with 56 views. The most popular post that day was Sunday Surprise.
So, a lot less visitors this year, which I had already gathered from my stats! 😉 Still wondering what you're looking for here, but I won't make another poll. You can always drop me a line if you want more of/less of something!
Whishing you all a Wonderful 2016!
Posted by Barb on 01/01/2016
https://creativebarbwire.wordpress.com/2016/01/01/2015-in-review/
All the names changed… 5 years later! (except Madison *waves at Madison* and Viv *waves at Viv*) I wouldn't know who to name this year… but I know you're out there! 🙂
Posted by Barb on 09/11/2015
https://creativebarbwire.wordpress.com/2015/11/09/happiness-is-311/
Since in a few day it will be Da Blogoversary (4 YEARS! That's eons in blog time! :D), I thought I'd do a giveaway. Simply add a comment with the title of your choice to this post and this post only to win one of my e-books – anyone, from any pen name. You haven't tried B.G. Hope yet? Try one of her funny body switches, or her contemporary stories. You haven't tried Silvery Earth or Star Minds? Get one in the world you haven't yet explored. You're bilingual? Check the Italian stories! 🙂 Winners will be announced on Wednesday, Oct.2 – after the blogoversary.
I also decided to try the Goodreads Giveaway feature. It is scheduled to open for entries at midnight on Sunday, September 29 and end at midnight on Wednesday, October 2.
I have selected the English-speaking countries (US, UK, Canada, Australia, New Zealand) and added India and Italy just because. Well, you readers of this blog should know why. Goodreads users might wonder – although I did tag it as "India/Persia inspired"! 😉
So, we'll see how this goes… This GR feature is for the POD versions of books, so that's why I'm giving away only one copy – international shipping might kill me if I give away more! 🙂 I still have a few copies of BoI – Air European Edition that I couldn't bestow on English-speaking friends in past two years, so let's hope this will bring in one new fan. One reader at the time, I will reach my 5000 true fans! 🙂
Anyhow, 4 years, yikes! Lots of bloggers went MIA in the meantime. But some are still there, like Shafali, Viv and Joleene… it's been wonderful sharing the WordPress platform with you ladies! 🙂 Here's to another 4… hundred years of blogging! 🙂 Have a great weekend! And don't forget to enter the giveaways! 😉
Posted by Barb on 27/09/2013
https://creativebarbwire.wordpress.com/2013/09/27/random-friday-giveaway/
My name is Barb, and I'm a writer, sometimes an artist, mostly a world-creator and storyteller of fantasy worlds. I write in more than one genre, although mostly SFF.
I blog about life, the universe... OK, you can guess I'm a writer, but not Douglas Adams, so I'll leave the Hitchhiker's Guide aside. And if you'd like to DONATE, please buy one of my books. Take your pick! :)
This is my blog, about the "creative barbwire" that I am - there's no rose without thorns, right?
Enjoy...

Archives

BLOGOVERSARY!

October 1st, 2019

creative barbwire

Blogroll

Grammar etc

The Pros Blogs

web pages

Categories

Recent Comments

Top Posts

Meta